Ye Must Be Born Again!
Salvation is by grace through
faith Plus NOTHING!
THE GIFT OF PROPHECY
(a life-changing MP3 sermon by Dr. Jack Hyles—1st Corinthians 12-14 teaches that the greatest gift of the Spirit is prophecy, which means to "speak forth," and the greatest things to speak forth are building homes, lifting the fallen and encouraging the brethren).
The Purpose Of Going To Church
Evil triumphs when
good men do nothing!

The fast-becoming police state government wants to play Russian roulette with our children.
---
1st Corinthians 10:11, "Now all these things happened unto them for ensamples: and they are written for our admonition, upon whom the ends of the world are come."

The threat of a nuclear disaster is imminent. The New World Order is here! The stage is being set for the Antichrist. Mankind is destined for total destruction!
---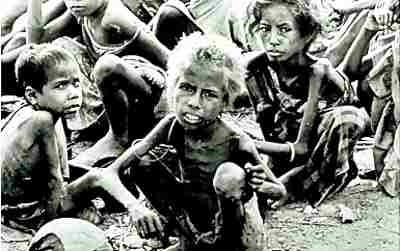 "Is it nothing to you, all ye that
pass by?..." —Lamentations 1:12
* * * * * * *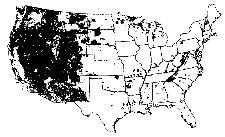 The United States is
in Deep Doo Doo!
---
"Knowing this first, that there shall come in the last days scoffers, walking after their own lusts, And saying, Where is the promise of his coming?" —2nd Peter 3:3-4
---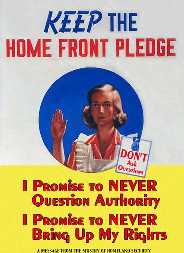 2nd Thessalonians 1:8, "In flaming fire taking vengeance on them that know not God, and that obey not the gospel of our Lord Jesus Christ: Who shall be punished with everlasting destruction from the presence of the Lord, and from the glory of his power."
Don't Vote For Criminals!
Most Christians are woefully naive, deceived about nearly everything. Sadly, they like it that way, choosing to bury their head in the sand and remain uninformed about the truth. Consequently, under the guise of the "conservative right," the churches support evil, by foolishly thinking they are supporting the lesser of two evils. We need to be wise, not pawns in the game.
---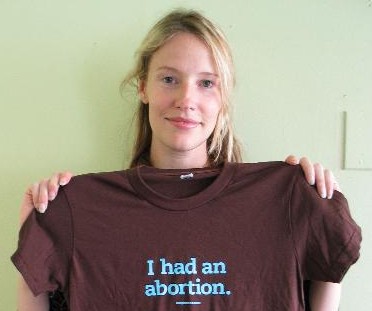 Homosexuality a "wonderful thing!"
—ungodly Vice President Al Gore
---
"... Why stand ye here all the day idle?" — Matthew 20:6
America Needs
VOICE

S!!!
"He was in the world, and the world was made by him, and the world knew him not." —John 1:10
---
Nine of the commandments are moral law, one is ceremonial. Jesus is our Sabbath today!
God wrote His commandments on stone—Writing in stone cannot be changed; Stone cannot be bent—You either obey God's commandments or you break them!
* * * * * * *
---
"...LET GOD BE TRUE, BUT EVERY MAN A LIAR..." —Romans 3:4
---
I encourage Christians to
start your own website!