Police State U.S.A.
THE ADMINISTRATIVE STATE (MP3)
(a 4TH branch of government and how it is being used to steal your children for non-vaccination, et cetera! Full program)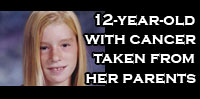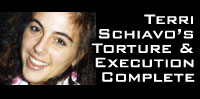 'Vaccines' by Dr. Len Horowitz (MP3)

(a frightening 121 Minute MP3 audio presentation, 37.3 MB. Did you know that public schools receive government money for vaccinating your child? ...Potentially deadly vaccines that parents are NEVER made aware of or given the option to refuse. You can LEGALLY refuse vaccinations and Dr. Horowitz tells you how in this presentation. Dr. Horowitz' own child was forcibly taken away by the state government, you'll be shocked why. He advises people how not to make the same mistake. If you're a parent, you need to hear Dr. Len Horowitz!)
Big Tech Is Coming After Conservatives And Christians (Google has stopped 85% of my traffic)
U.S.A. Is Right Behind Canada: Pastors Are Being Arrested For Preaching Against The Sin Of Homosexuality
A Shocking 7,346 Youth Under 18 In U.S. Are Serving Life In Prison |.PDF (it's only in America)
The Psycho State (by Dr. Ron Paul)
TeenScreen Madness (by Dr. Ron Paul)

---

9/11: FINALLY THE
TRUTH COMES OUT?
(Dr. Paul Roberts; Luciferians have nowhere to hide!)

Freedom Isn't Free!

(Did you know that U.S. banks, oil companies and others financed Hitler's holocaust? Did you know that Hitler was a good friend of Henry Ford? Did you know that the U.S. financed Stalin's Communism in Russia? Why DIDN'T the German enemies bomb the crematoriums or fuel supplies during WWII? Why did the U.S. supply Germany's oil through WWII? The occult! Many top American leaders have historically been members of occult organizations such as the Free Masons, Skull and Bones, Bohemian Grove, Rosicrucians, and MANY more. Hitler was involved with the occult. These occult members make up the Council on Foreign Relation (CFR) and are in total control of the United States and the Federal Reserve Bank, which THEY own.)
The Bill of Rights (the first 10 amendments - 1791)
The Illuminati (pagan secret societies which control the world - New World Order)
Information Awareness Office (how's this for paranoid?... see the leftmost photo below!)
OUTFOXED: Rupert Murdoch's War On Journalism! (1:17 hour eye-opening YouTube documentary. The mainstream newsmedia are a bunch of paid professional liars!)

THE PEARL HARBOR DECEPTION!!!

We Are Continually Being Lied To By The Government!

Check this out... HISTORY NET published an article titled: 'ATTACK ON PEARL HARBOR: WHY WE WEREN'T WARNED?' Despite the 'Pearl Harbor Visitor's Bureau's' bold claims in the preceding article, DENYING that there were legitimate newspaper ads warning of a Japanese attack on Hawaii over the coming weekend, here is evidence to the contrary...

Early Warning Of Attack On Pearl Harbor Documented

By Al Hemingway | Charlotte Sun
Posted December 7, 2016 at 3:03 PM

Click HERE to see photo of Private Paul Brown displaying original copy newspaper warning of a coming attack!

U.S. Army Private Paul Brown managed to obtain a copy of the The Honolulu Advertiser just after they have been delivered — and before the front page was ripped off. When he inquired about it, he was told it was orders "from the top brass."

Editor's note: This article first appeared in the Charlotte Sun on Dec. 7, 2012.

On Sunday morning, Nov. 30, 1941, U.S. Army Private Paul Brown decided to slip out of his bed early at the Schofield Barracks Base Hospital on the island of Oahu, and head to the latrine.

Assigned to the 52nd Field Artillery Battalion, he had been involved in an accident, and, because of the severity of his injuries, he was confined to a wheelchair and wanted to clean up early to avoid being in the way of the other patients.

Brown, who moved to Miami after the war, then to Englewood before settling in Arcadia in the 1970s, heard a "commotion" at the front desk and went to investigate, according to a 1997 newspaper column he had written in the Arcadian. The daily newspaper, The Honolulu Advertiser, had just been delivered — but they were ripping the front page off all of them before they were distributed. When he inquired about it, he was told it was orders "from the top brass." READ MORE

2009 December - Brasscheck TV - The Long Road To Pearl Harbor

Book
Hitler was a British Agent by Greg Hallett

Quotes
The attack against Pearl Harbor was the excuse for entry into World War II. Both of these attacks involved gross deception of the American public. The Watergate cover-up was nothing compared with the cover-up over Pearl Harbor. Roosevelt incited the attack with an oil embargo, and knew that the attack was coming. It was not a surprise attack. The Pacific war began in deception and cover-up and ended the same way. The Japanese offered to surrender prior to the bombing of Hiroshima on condition that the office of Japanese Emperor be retained, and after the bombing the war was concluded with that condition accepted. Why then was Hiroshima bombed? Most people's understanding of the Pearl Harbor attack is based on popular portrayals such as the docudrama film Tora, Tora, Tora, which presents the attacks as a surprise. The Final Secret of Pearl Harbor by Rear Admiral Theobald, which examines the days immediately preceding the attack, shows that it was not a surprise. It shows instead that Washington authorities had ample foreknowledge of the time and place of the Japanese attack, and that the failure to warn General Short and Admiral Kimmel was due to Roosevelt's order that no warning be sent lest their preparations for defense might deter the Japanese from attacking. Theobald also shows that Pearl Harbor was denied a "Purple" decoding machine lest the commanders there might independently decode Japanese messages and take steps to ward off the attack. [1986] Orwell's 1984: Was Orwell Right? by John Bennett

[2011 Sept] Obama Appoints 9/11 Master Criminal Philip Zelikow by KEVIN BARRETT (VETERANS DAILY) Pearl Harbor was not just a godsend -- it was a US-orchestrated event, and the 2,403 Americans murdered there were murdered by the US government as well as the Japanese. As Robert Stinnett has shown, the US High Command knew exactly when and where the attacks were coming, and intentionally left American sailors and Marines in harm's way so that their murder would enrage US public opinion and reverse the prevailing majority sentiment against entry into World War II. In other words, Pearl Harbor, like 9/11, was a human sacrifice used to initiate a war -- a pattern that recurs throughout history.

"If we are to avoid catastrophe, a system of world order—preferably a system of world government—is mandatory. The proud nations someday will... yield up their precious sovereignty" —SOURCE: Walter Cronkite, A Reporter's Life, 1996

---

"For this people's heart is waxed gross, and their ears are dull of hearing, and their eyes they have closed; lest at any time they should see with their eyes, and hear with their ears, and should understand with their heart, and should be converted, and I should heal them." —Matthew 13:15

Terror Storm | Police State 3 | Police State 2000

Martial Law 911: Rise of the Police State (2 Hours, 35 Minutes)

"Who will rise up for me against the evildoers? or who will
stand up for me against the workers of iniquity?" —Psalm 94:16

---

"So, the ultimate purpose of all this attack on nationalism is to tear down national borders so that they can be replaced with a borderless world, a one world government.

The New Agers/Humanists/Communists/Masons want a one world government. They are confident that their goal will be achieved soon because they are creating the conditions that will persuade the people that they should adopt the world government when it is offered.

The family unit; the right to own private property; the national borders; the right to believe in a creator God; these beliefs will all be destroyed because the world must receive a world government supported by the planners inside the secret societies and the new religious groups.

SOURCE: The New World Order, pg. 285, by Ralph A. Epperson; 1990; ISBN: 0-9614135-1-4; publisher: PUBLIUS PRESS, Tucson, Arizona.

---

"When all government, domestic and foreign, in little as in great things, shall be drawn to Washington as the center of all power, it will ... become as venal and oppressive as the government from which we separated." ―Thomas Jefferson

---

"When fascism comes to this country, it will be wrapped in the flag, carrying a cross" —Sinclair Lewis

"Liberty cannot be preserved without general knowledge among the people."
—John Adams (August 1765)

---

I do not necessarily endorse that the information on the following websites is correct or beneficial. Do your own research, make your own decisions, and ask God to guide you. There are a lot of pieces to the puzzle. Some websites will have more pieces than others. There is only one puzzle where all the pieces fit together. It is up to you to find the pieces and put them together the best way you can. Some truth is mixed in with lies. Some pieces will not fit. When you find pieces that fit, make copies and share it with others. There is much truth to what you are about to read. Save the sites you like and read a little each day, there's months of reading here.

"The welfare of the people in particular has always been the alibi of tyrants, and it provides
the further advantage of giving the servants of tyranny a good conscience." —Albert Camus

---

"If Tyranny and Oppression come to this land, it will be in the guise of fighting a foreign enemy." —James Madison

---

More Operation Garden Plot | Halliburton is Building the Camps!

"Experience has shown that, even under the best forms [of government], those entrusted
with power have, in time and by slow operations, perverted it into tyranny." —Thomas Jefferson (1779)
---

It's Official, say goodbye to your Freedom!

| NDAA | TPP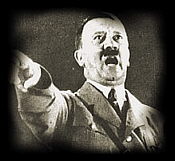 Basic human rights secured to us by the Bill of Rights are no longer considered necessary by your government. While the Patriot act completely shreds the Bill of Rights, HR 6166 goes even further. HR 6166 grants the President unlimited, unchecked Dictatorial power. It gives the President and the Secretary of Defense power to accuse, detain, convict and punish whomever they personally declare "the enemy". No more public trials. No more writ of Habeas Corpus. Military tribunals (as small as one man) are to be appointed by the President and/or Secretary of Defense, and granted the power to decide the fate of the accused. This literally allows cases of one man judge, jury and executioner.
And H.R. 254 is next!
Please compare and contrast these new U.S. laws to Adolf Hitler's Enabling Act, passed in 1933. You will be alarmed by the similarities. Remember, HISTORY REPEATS ITSELF.
U.S. Patriot Act compared to the Hitler's Enabling Act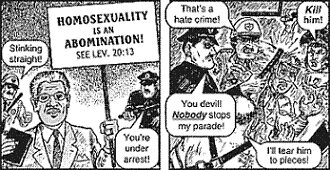 ---
Liberty means responsibility. That is why most men dread it!
Opposite sides of contemporary wars, particularly from the U.S. Civil War, are typically orchestrated and financed by the international banking cartel for population depletion, resources management, money manipulation and destruction of national economies, redistribution of inhabitants and realignment of borders. Complicit, compromised insiders simulate enemy assaults, demonize "their" chosen military targets in order to provoke anger, recruit cannon fodder and fuel mass insecurity while denouncing all opposition. Dictatorial governments manage perceptions through expensive public relations firms, disseminate disinformation through the monopoly media and propagate flag-waving, self-righteous nationalism to justify offensive invasions. War is the enforcement mechanism of the satanical New World Order. —SOURCE
---
"Most people prefer to believe their leaders are just and fair even in the face of evidence to the contrary, because most people don't want to admit they don't have the courage to do anything about it. Most propaganda is not designed to fool the critical thinker but only to give moral cowards an excuse not to think at all" —Michael Rivero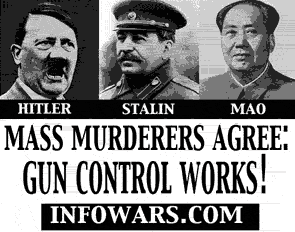 America: Freedom To Fascism (a 2:26 hour documentary showing IRS taxes are a big fraud!)

The marvel of all history is the patience with which men and women submit to
burdens unnecessarily laid upon them by their governments!!!
1936 Spain ("the people found themselves helpless, forced to register & surrender arms!")

Here's What Happens When Citizens Don't Own Guns (please read, It Can't Happen Here!)

ENDGAME (2:19 hour eye-opening film; coming NWO, dehumanization & world government)
---

"Ye that love the LORD, hate evil..." —Psalm 97:10
---