Skull And Bones Exposed!
Revelation 17:18, "And the woman which thou sawest is that great city, which reigneth over the kings of the earth."
by David J. Stewart | November 2004 | Updated January 2021
Freemasonry, Skull and Bones, Rosicrucians, The Council Of 13, Judaism, Mormons and other major occult and religious groups all have one thing in common, that is, the evils of Zionism (1:32 hour video). A closer look involves studying Kabbalah (a false religion of Jewish mysticism) and the Talmud, both originating in the ancient paganism. This is NOT true Israel, but apostate! While in Egypt and Babylon some of the unbelieving Jews learned the ways of the heathen, and these esoteric groups (aka, the synagogue of Satan, Revelation 2:9) have continued unto this day in occult (secret) societies.

Revelation 2:9, "I know thy works, and tribulation, and poverty, (but thou art rich) and I know the blasphemy of them which say they are Jews, and are not , but are the synagogue of Satan. (Illuminati, i.e., Globalists)"

Revelation 17:18 identifies "The Great Whore" of Revelation 19:2 as the city of Jerusalem where the Lord was crucified (for confirmation see Revelation 11:8). Skull And Bones are a part of the Illuminati, properly called, "globalists." They meet with their affiliates at a Bilderberg meeting every 4 years to discuss and announce their diabolical plans for world conquest. The Council On Foreign Relations (CFR) is their front organization. Truly, Satan is the god of this evil world (2nd Corinthians 4:4). Many people have taken the Devil up on his offer which Jesus turned down (Matthew 4:9-10).
Bohemian Grove Exposed
When darkness is brought into the light, it loses its power!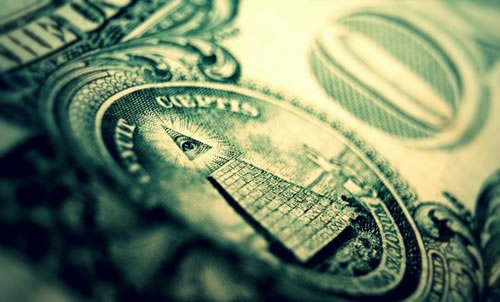 America's Secret Destiny (3:59 hour video by Dr. Ralph Epperson)
THE DEEP STATE
(YouTube Video | MP3, 1967 speech by Myron Fagan)
---
Mystery Babylon And The Illuminati (1 Hour Free Video by Texe Mars)
The Dark Secrets of Bohemian Grove (Free Video - 1 Hour, 50 Minutes)
Illuminazi 911 (Free 1:23 hour startling video by Anthony J. Hilder)

America's Secret Establishment: An Introduction to the ORDER OF SKULL & BONES (An excellent online book by Antony C. Sutton. Requires free Adobe Acrobat)
Skull and Bones: Exposing the Illuminati in America (Full Documentary)
THE DEEP STATE
(YouTube Video | MP3, 1967 speech by Myron Fagan)
---
Myron Fagan's Illuminati and Council on Foreign Relations
Myron Fagan recorded his exposé on the Illuminati and Council on Foreign Relations in the late 1960's on three LP Records. We present his lecture in six MP3 parts representing each side of those Records. (2 hours total)
The Illuminati & CFR - By Myron Fagan - MP3's
http://www.apfn.org/apfn/illuminati.htm | Bizarre Secrets of Bush Club Exposed!
The Rockefeller Bloodline and the Occult
Freemasonry and Judaism: Secret Powers Behind Revolution
THE ILLUMINATI CHRONICLES | SYMBOLS OF THE ILLUMINATI
PROTOCOLS OF THE LEARNED ELDERS OF ZION