Some Practical Pointers Concerning the Sunday School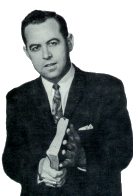 by Dr. Jack Hyles (1926-2001)

(Chapter 9 from Dr. Hyle's excellent book, How to Boost Your Church Attendance)
---
The life's blood of any church is in the Sunday school. This teaching period of the Word of God is vitally important to all New Testament churches. The twentieth century church is built around its Sunday school. When someone wants to know the size of a church, he immediately asks what the Sunday school attendance is. The preaching service attendance, youth groups attendance and midweek service attendance depend largely upon the Sunday school. If this is true, then our Sunday school must be important. Below are some pointers and suggestions for the Sunday school.
1. The Enlistment of Workers. In order to have the proper kind of meal, there must be the proper kind of cook. To have the proper kind of cars, there must be the proper kind of mechanics. It is important to choose carefully the teachers for the Sunday school.
Election. Teachers should be elected by the church once each year; however, no teacher should be chosen in the church unless previously approved by the pastor. The pastor should have the right to approve or disapprove each worker in the church.
Training Course. At the beginning of each year, immediately following the election of teachers and officers, a course in teaching should be offered. It is good to have such a course on the first of October each year, if your new church year begins on October first. One suggestion for such a course is to have the pastor teach the adult workers, and perhaps include young people's and intermediate teachers. Then, have some junior specialist teach the junior workers, and then have a special course for the elementary workers, giving instruction for four or five nights to all of those who will lead the Sunday school for the new year.
Check List. Some churches use pledge cards, but through the years I have tried to stay away from the signing of any kind of pledges; however, we do ask our workers to do several things, and present them with a check list so they may see whether or not they are doing the things expected. The following is a check list we use with our workers:
WHAT KIND of TEACHER AM I?
1. Do I live a separated life?
2. Do I have a daily private devotion?
3. Is my thought life pure?
4. Do I start studying my lesson on Monday?
5. Do I have the right motives? (love for my pupils)
6. Am I prepared physically to teach?
7. Am I prepared mentally to teach?
8. Am I prepared spiritually to teach?
9. Do I pray daily for each pupil?
10 Have I visited in the home of each pupil this quarter?
11. Do I visit all of my absentees?
12. Am I a pastor to my pupils?
13. Do I attend teacher's meeting?
14. Do I support the entire church program?
15. Am I faithful?
16. When I am absent, do I contact my superintendent by Wednesday night?
17. Have I had a monthly class meeting?
18. Is my class properly organized?
19. Do I get up early enough on Sunday mornings?
20. Do I "brush over" my lesson again on Sunday mornings?
21. Do I make my classroom attractive?
22. Do I greet my class members as they come in?
23. Do I meet any visitors before class?
24. Are my visitors properly introduced in class?
25. Do I enlist any new members?
26. Does my class spend a maximum of five minutes on announcements and business?
27. Do I get all visitors to properly fill out visitors' slips?
28. Do I tithe?
29. Do I leave my quarterly at home?
30. Do I teach only from the Bible?
31. Do I remember not to make any pupil read or talk?
32. Do I have an interest getter for my lesson?
33. Do I have a written aim?
34. Am I the right age for my pupils?
35. Do I stay on the subject?
36. Do I teach until the bell rings?
37. Do I go from class straight to the auditorium?
38. Do I sit with the lost, if I have any in my class?
39. Do I keep the Lord's Day holy?
40. Is my class of utmost importance in my life?
Dismissal of Workers. When a worker's life becomes contrary to the teachings of the church morally, then it is the duty of the pastor, or some leader, to go to him and ask him to resign his position. This maybe done tactfully sometimes; other times it must be done frankly and candidly. It is better to lose the worker than to pollute the Sunday school and rob the church of its needed power.
Elementary Program Planning. One person should be enlisted to be in charge of the elementary work of the Sunday school. Each group of workers in the various departments should have a monthly planning meeting. This meeting is apart from the regular weekly officers' and teachers' meeting. All of the primary workers should have a meeting to plan their work; the same is true with beginner and the nursery workers. At these meetings they may discuss their problems and plan their handwork and interest centers for the coming month.
2. Weekly Officers and Teachers' Meeting. The weekly officers' and teachers' meeting may be conducted forty-five minutes preceding the midweek service. A good time is from seven o'clock to seven forty-five.
In our church the first twenty minutes of the meeting are devoted to promotion, planning, looking forward to big days and discussing the various problems of the workers. The last twenty-five minutes are devoted to teaching the Sunday school lesson. The pastor teaches the lesson. He has a mimeographed outline of the lesson, as he interprets it, then teaches it to the teachers on Wednesday night. This has proven helpful in many Sunday schools. There is no weekly departmental teachers' meeting. This is taken care of by the departments themselves as they feel the need. Most of our departments have a monthly planning meeting where they plan their work for each month. This is good, especially when it is spontaneous and carried out by the workers.
3. Division of Departments and Classes. It is good to have a graded Sunday school. By this I mean have the classes divided by ages. Following are some suggestions as to division of classes:
According to Number of Qualified Teachers. Many suggest that adult classes should be divided into groups of fifteen to twenty-five each. However, many churches do not have enough qualified adult teachers to divide the classes into small groups. It is better to have just one large class if only one qualified teacher is available. However, if you have more teachers who are qualified, then more classes may be made. The classes should not be too large-or too small. The enrollment of the adult classes here in the Miller Road Baptist Church varies from 30 to 80, with an average attendance in each class of approximately 20 to 25. This seems practical-there are enough in each class to make it interesting, yet it is small enough to care for the needs of each member individually.
According to Facilities. Many churches do not have the facilities that other churches do; hence, the classes must be smaller in some cases. If the classrooms are smaller, have smaller classes. The church must be adapted to its buildings, and to each situation. One of the greatest mistakes being made today is the idea that all churches should be alike and that every situation is the same. This is not true. Some churches may find it wise to have large classes; others, to have smaller ones. No two churches have the same field, the same opportunities, the same possibilities, the same likes and dislikes, or the same constituency. Each church must adapt its division of classes to its own local situation.
Division of Elementary Groups. In our elementary groups, of course, we have the nurseries, beginners and primaries. The number of departments or classes that you have in each group, of course, would depend upon the number of children. However, we do suggest that you have at least one separate department for each of the above three groups-nursery is composed of those through age three; beginners are the four- and five-year-old children, and the primaries are ages six through eight. If you have enough children it is good to have a department for each year-for example, one for the six-year-olds, one for the seven-year-old pupils, and on. If at all possible, never mix the preschool age children with those who are already attending public school, as their abilities and attention span are not the same.
4. Sunday School Helps. There are many quarterlies and many commentaries that can help the teachers. Although any teacher may secure a copy of any teaching literature he needs, we have found it best through the years to use the following:
We provide all of our adult teachers with the Bible Expositor and Illuminator. For the most part, this is a good help. The teachers in our church are favorable in their comments on it. This may be secured from the Union Gospel Press, Cleveland, Ohio.
The pastor presents a mimeographed outline to his workers each week. In preparing this outline the pastor does not use any help but the Bible. It is his own interpretation of the lesson from the Bible.
The teacher should make his own outline for Sunday, and study his lesson apart from outside helps, asking God to lead him to the truths of the Scripture.
There are other good helps such as Higley's Bible Commentary, Peloubet's Commentary, and others.
It is always good to have a Bible dictionary and a concordance. These are two of the finest helps that a teacher can have.
---

More Life Changing Sermons by Dr. Jack Hyles:

Do you know for sure that if you died today, you would go to Heaven? You can know!

Click Here to find out how!