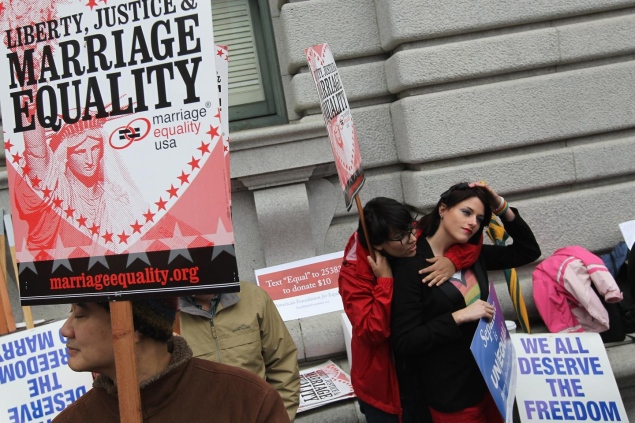 © Justin Sullivan/Getty Images
Same-sex marriage likely to become federal law next year!
The ruling on Proposition 8 sets the stage for a Supreme Court fight next year. America has gone to hell. Liberty and justice are based upon God's Law. Homosexuals don't know what they're talking about when they sinfully try to confuse liberty with same-sex rights. No one has a "right" to be immoral. The truth of the matter is that the American mainstream newsmedia (mafia) has covered-up for pedophile connection to homosexuality for decades. The Roman Catholic Church is a hotbed of child-molesting because nearly half of all their priests are homosexuals. Why doesn't the newsmedia tell the truth? NAMBLA is evidence of what I say (an organization which has been trying to legalize man-boy sex for decades). It's called "pederasty" (men having sex with boys).