Why Did Jesus Call Gentiles Dogs?
By David J. Stewart | September 2018
Mark 7:24-30, "And from thence he arose, and went into the borders of Tyre and Sidon, and entered into an house, and would have no man know it: but he could not be hid. For a certain woman, whose young daughter had an unclean spirit, heard of him, and came and fell at his feet: The woman was a Greek, a Syrophenician by nation; and she besought him that he would cast forth the devil out of her daughter. But Jesus said unto her, Let the children first be filled: for it is not meet to take the children's bread, and to cast it unto the dogs. And she answered and said unto him, Yes, Lord: yet the dogs under the table eat of the children's crumbs. And he said unto her, For this saying go thy way; the devil is gone out of thy daughter. And when she was come to her house, she found the devil gone out, and her daughter laid upon the bed."
Jesus was not calling the woman a dog and degrading her. Israel in the Old Testament was God's holy nation. God promised to bless the Hebrews if, and only if, they kept His statutes and obeyed Him (Exodus 19:5-6). When God promised to bless Abraham in Genesis 12:3, it applied ONLY to Abraham, because he obeyed the Lord and pleased God. Deuteronomy 28:1-14 lists God's BLESSINGS to obedient Jews. Verses 15 through 68 list all God's CURSES upon the Jews if they didn't obey God's commandments. Israel was God's chosen nation, to give the LAW and the GOSPEL to the world, and this has been done.

Jesus referred to the Gentiles as dogs, not to degrade the woman in Mark 7:24-30, but to emphasize the importance of obeying God, which Israel represented, being God's holy nation. The Jews historically have been a filthy, unholy, offensive and rebellious people, for which God divorced Israel and gave them into bondage and eventual destruction in 586 BC! Israel as a nation DOESN'T exist today. Present-day Israel is fake, completely manmade, and not the fulfillment of Bible prophecy. True Israel will be regathered and restored at the time of Christ's Second Coming (Hosea 3:4-5). Luke 21:24, "And they shall fall by the edge of the sword, and shall be led away captive into all nations: and Jerusalem shall be trodden down of the Gentiles, until the times of the Gentiles be fulfilled." As we just read, Israel will be defeated again and again by the Gentiles, as seen with Hitler and the Middle East conflict today, until Christ returns (pictured by the stone cut without hands from the mountain in Nebuchadnezzar's image, which will destroy the image of the Gentile nations).

So Jesus was simply magnifying the God of Israel, and the fact that salvation is of the Jews. John 4:22, "Ye worship ye know not what: we know what we worship: for salvation is of the Jews." That is what Jesus was saying to the woman. As an unsaved heathen woman, why should God do anything for her? When the Lord saw the woman's humility, He gladly answered her request and helped her. Romans 1:16, "For I am not ashamed of the gospel of Christ: for it is the power of God unto salvation to every one that believeth; to the Jew first, and also to the Greek." Salvation was not given to the Jews first because they are superior to Gentiles, God forbid. God is no respecter of persons (Romans 2:11). Salvation was given first to the Jews time-wise, and then they were commissioned to preach the Gospel as God's ambassador nation to the Gentile world. Unfortunately, the Jews forsook the Lord and instead went into gross idolatry worshipping idols.

Today, salvation has made its way to the four corners of the earth. Acts 1:8, "But ye shall receive power, after that the Holy Ghost is come upon you: and ye shall be witnesses unto me both in Jerusalem, and in all Judaea, and in Samaria, and unto the uttermost part of the earth." When the Holy Bible emphasizes Israel, it is ALWAYS on the basis of serving God, preaching the Gospel, and the truth! It is NEVER for the purpose of glorifying biological Jews, which is racism. Israel is God's nation, which the Lord intended to evangelize the planet! But they rebelled and God allowed Babylon to destroy Israel. Rome finished off the city of Jerusalem in 70 AD, not leaving one stone sitting upon another. It was utterly destroyed and the remaining Jews scattered throughout the world.

If you'd like to learn more, I highly recommend a book by Dr. Phillip Mauro titled, "The Gospel Of The Kingdom"...

http://www.schoettlepublishing.com/otherworks/mauro/gospelkingdom/preface.htm

http://www.preteristarchive.com/Books/1927_mauro_gospel-kingdom.html

If you are a born-again child of God, then you have the privileged right to come to God's throne of grace anytime you want. This RIGHT is only made possible by the precious blood of Jesus Christ, who is our intercessory heavenly High Priest...

Hebrews 4:14-16, "Seeing then that we have a great high priest, that is passed into the heavens, Jesus the Son of God, let us hold fast our profession. For we have not an high priest which cannot be touched with the feeling of our infirmities; but was in all points tempted like as we are, yet without sin. Let us therefore come boldly unto the throne of grace, that we may obtain mercy, and find grace to help in time of need."

If you have never received Jesus Christ as your personal Savior, then you are in the same boat as the Syrophenician woman in Mark 7:24-30. You have no family rights!


The Blessing of Belonging to God As His Redeemed Child

Oh my dear friend, if you are not a Christian, you are truly MISSING OUT!!! When you become a Christian, you immediately become God's property! 1st Corinthians 6:20, "For ye are bought with a price: therefore glorify God in your body, and in your spirit, which are God's." I don't know about you, but that excites me immensely in my soul. I belong to God!!!

And here again we read these precious words about belonging to God as His child. This is AWESOME!!! ...

Ephesians 1:11-14, "In whom also we have obtained an inheritance, being predestinated according to the purpose of him who worketh all things after the counsel of his own will: That we should be to the praise of his glory, who first trusted in Christ. In whom ye also trusted, after that ye heard the word of truth, the gospel of your salvation: in whom also after that ye believed, ye were sealed with that holy Spirit of promise, Which is the earnest of our inheritance until the redemption of the purchased possession, unto the praise of his glory."

There are so many beautiful and powerful truths contained in the passage we just read. Carefully notice how easy it is to be saved in verse 13, "IN WHOM YE ALSO TRUSTED"! I don't see anything about turning away from sins, holy living, turning over a new leaf, committing one's life to Christ, confessing Christ publicly, getting water baptized, speaking in tongues, standing on your head nor anything else! We get saved by receiving Christ's sacrifice on the cross as payment for our sins!!! Jesus paid a debt that He did not owe, because we owed a debt of sin that we could not pay. Anyone who places their TRUST (FAITH) in the Good News (Gospel) of the Lord Jesus Christ is saved!!! It doesn't matter how wicked you've been, God loves you! It matters not what sins you've committed, God wants to fully pardon you!

Let's take another look at Ephesians 1:11-14 above. Notice that every Christian believer has "OBTAINED AN INHERITANCE"! Isn't that awesome and beautiful? You bet! We have an inheritance in Christ! Romans 8:32, "He that spared not his own Son, but delivered him up for us all, how shall he not with him also freely give us all things?" I love and cherish that Bible promise!

Please also notice in Ephesians 1:13-14 that God has sealed every believer with the blessed Holy Spirit. The very moment that a person places their trust in the Gospel, God supernaturally saves them! The miracle of salvation takes place (John 1:12-13). You won't feel anything or sees angels dancing around you when you get saved, sorry! In response to your faith, God silently works the miracle of salvation, and you become born anew (i.e., born again - 1st Peter 1:23) by the Holy Spirit of God. The Scriptures teach that the believer's body is the TEMPLE of the Holy Spirit. 1st Corinthians 3:16-17, "Know ye not that ye are the temple of God, and that the Spirit of God dwelleth in you? If any man defile the temple of God, him shall God destroy; for the temple of God is holy, which temple ye are." God doesn't dwell in a church building, contrary to popular thought; but rather, God's Spirit lives inside the body of each and every Christian believer (that is, those who have believed the Gospel). Praise God for the blessed presence of the indwelling Holy Spirit!!!

I am glad and so appreciative that God makes a big deal out of ownership rights! God bought me by His blood (Acts 20:28; 1st Peter 1:18-19). Now I belong to Jesus!!! Amen and amen! If you are not saved, God still created you, but God makes no claim to you! You are outside of the heavenly family, Christ does not know you. Will you one day hear Christ say to you, "I NEVER KNEW YOU!" (Matthew 7:21-23). Will the Lord call you "a worker of iniquity" for all your religious labors, good works and charity throughout life? If you are not a born-again believer, you have NOTHING! God makes no ownership claims to you! You don't have the seal of the indwelling Holy Spirit! You have not obtained an eternal inheritance in Jesus Christ! If left uncorrected, you will go to Hell to burn forever!!!!!! The decision is yours alone to make my friend.

Are you a dog? Are you among the unbelieving heathen? You are eating the crumbs off the table every day that you eat, drink and enjoy life without Christ as your personal Savior. Every day of your life is another act of mercy from God, giving you another opportunity to repent toward God unto faith in the Gospel. I sincerely believe that is why God allowed dirty Playboy magazine founder, Hugh Hefner (1926-2017), to live to a ripe old age of 91, to give Mr. Hefner an extended period of mercy, hoping that he would repent and be saved (2nd Peter 3:9). I do not believe Hugh got saved. It appears that he died in his sins without Christ and perished into Hell forever. Jesus said that the dogs don't have a right to eat the children's food! If you are a Christ-rejecter, you are on shaky ground. You have nothing! If the ground were to open right now, you would plunge into eternal darkness and damnation in Hell, and ultimately end up in the Lake of Fire (Revelation 20:11-15)! Please don't go to Hell forever. I plead with you to get saved before it is too late! Please don't stay a dog if you're not saved, become a child of God right now! Then you can freely eat at the heavenly Father's table as a child of God, instead of being left out with the dogs.
END OF ARTICLE
---
Life-Changing Truths!
Salvation is not doing your best, it is having Christ's best put to your account through receiving Him by faith.

It takes two years for a baby to learn to talk, and 70 years to learn to shut up!!!
"So foolish was I, and ignorant..." (Psalm 73:22)
God will not save anyone who is trying to be saved, He will only save those who are trusting to be saved.
"A man doesn't get better to get saved; he gets saved to get better."
—Pastor Curtis Hutson (1934-1995), a quote from the excellent sermon, "Salvation Crystal Clear."
"God has a special rebuke, again and again and again in the Bible,
toward those people who keep their neutrality in the work of God!"
—SOURCE: Pastor Jack Hyles (1926-2001), a quote from the needful and precious MP3 sermon titled: "Where Were You In The Battle?"
Religion is man trying to reach God through human effort, but Christianity is God trying to reach man by the sacrifice of His only begotten Son on the cross.
"You don't have to fall apart just because the world falls apart!"
—an excellent quote by Pastor Ralph "Yankee" Arnold from his awesome MP3 sermon called, "THE CALL TO SUFFER."
It is tragic, but true, that the true New Testament church is being driven underground in America. Faithful believers like me, who expose the Alexandrian counterfeit Bible versions, and expose false prophets like Dr. John MacArthur, and refute the false gospel of Lordship Salvation, are forced out of the churches as troublemakers. It is crazy!!! Churches are so backslidden and apostate, that they don't even realize a person who contends for the faith. It's bizarre, but Christianity is being driven underground. On the face of things in Europe and the United States, they look like Christian nations, there are plenty of churches, but when one digs deeper, when one really IS a Christian, and wishes to make a stand for the Christian faith, one quickly finds apostasy and rejection.
---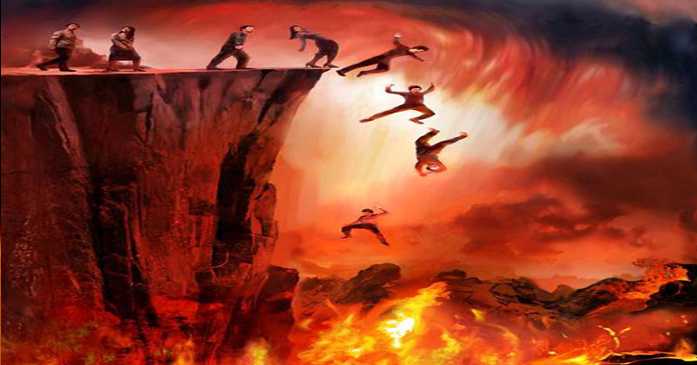 Did you know that you don't have to ask Jesus to save you? God has already told you how to be saved, that is, by simply believing that His Son died on the cross for your sins, was buried, and raised up from the dead three days later. Christ raised up from the dead, which means that God the Father accepted His Son's payment for the sins of the world. Christ suffered on the cross so that we wouldn't have to suffer in a literal Hell forever. Amen! You don't have to bow your head to be saved. You don't have to pray. You don't have to do anything except believe that Jesus died on the cross for your sins, and make that your only hope for Heaven!

Nothing Can Replace The Holy Bible!

"You cannot be saved from corrupted Scripture!"
—a quote by Pastor Steven Anderson from the awesome MP3 sermon, "Saved By The Word."

"Lies don't save you!"
—a quote by Pastor Steven Anderson from the awesome MP3 sermon, "Saved By The Word."

"Only the Word of God can make you a man of God!"
—a quote by Pastor Ralph "Yankee" Arnold from the awesome sermon, "The Sure Word of Prophecy."

"When America lost her way to the right kind of church, she lost her way to living right!"
(a truthful quote from the precious MP3 sermon by Brother Lester Roloff, "Titanic")

"If your moral judgment is crooked and rotten, and you have no Bible conviction, when the conscience says, 'Do right!', you may do what your moral judgment said for you to do, and it's wrong! That's the reason we need Christian schools. That's the reason we need Christian homes, to teach our young people!"

(a truthful quote from the precious MP3 sermon by Brother Lester Roloff, "Titanic")
". . . ye have PERVERTED the words of the living God. . ."
Jeremiah 23:36
Give Me Jesus!
(video sermon by Pastor Danny Castle - You don't want to keep your eye on others, because they'll let you down. They'll hurt you.
And you don't want to keep your eyes on yourself, because you'll feel inadequate, like a loser and a failure. Keep your eyes on Jesus!)
Salvation is not doing your best, it is having Christ's best put to your account through receiving Him by faith.
God will not save anyone who is trying to be saved, He will only save those who are trusting to be saved.
Religion is man trying to reach God through human effort, but Christianity is
God trying to reach man by the sacrifice of His only begotten Son on the cross.
Luke 11:28, "But he said, Yea rather, blessed are they that hear the word of God, and keep it."

"You can sit there and say, 'Oh, well, you just took it too far. You just took King James onlyism too far!' Well, you know what brother, you can't take it far enough, when they're pushing all these false versions, and all the bookstores, and the Christian bookstores, and all of your big name preachers are all preaching false versions! You know, we need to stand our ground on this issue!!!" —a quote by Pastor Steven Anderson from the awesome MP3 sermon, "Saved By The Word."

"Every Christian should be working as hard to present the gospel, as Satan is to prevent the gospel." (Pastor Max D. Younce (from the sermon, 'THE TWO WITNESSES - PART 2').
"Do all the good you can. By all the means you can. In all the ways you can. In all the places you can.
At all the times you can. To all the people you can. As long as ever you can." ―John Wesley
"Just keep on keepin' on!" —Evangelist Lester Roloff

---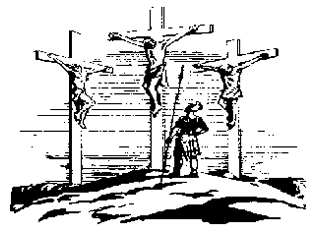 How Permanent Is Your Salvation?
(an excellent MP3 sermon by Pastor Hank Lindstrom, 1940-2008)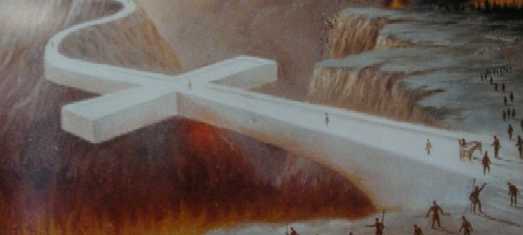 Mark 1:15: "...repent ye, and believe the gospel."
"The mark of the child of God is that he loves everybody!"
(a quote from Pastor Jack Hyles' classic MP3 sermon, "FORGIVENESS")
Mark 11:22, "And Jesus answering saith unto them, Have faith in God."
---
Ye Must Be Born Again! | You Need HIS Righteousness!