Thank You to All My Web Visitors
By David J. Stewart | May 2017 | Updated October 2017
I just want to say, "Thank You," to all my faithful web visitors. I sincerely apologize for not opening up e-mail contact more often. Lord willing, in the time ahead I plan to be much more available to my web visitors. With as many web visitors as I get, it can get overwhelming fairly quickly, as you can imagine. I am opening up e-mail contact for now, so you can say whatever you'd like. I'm not promising a response to everyone, but I'll do my best to reply. One dear man said yesterday that he knew I was busy, so he was reluctant to share his testimony with me. I kindly wrote him back and told him that I'm never too busy to hear someone's testimony, and would love to hear from him. So say what you want friend, I am here now, and want to hear from my web visitors. I just want to give my web visitors the chance to say whatever you'd like to say to me. Thank you for giving me the opportunity and privilege to help influence your life for God. 2nd Corinthians 3:2, "Ye are our epistle written in our hearts, known and read of all men."
Psalms 90:9b and 12, "...we spend our years as a tale that is told. ... So teach us to number our days, that we may apply our hearts unto wisdom."

Proverbs 4:18, "But the path of the just is as the shining light, that shineth more and more unto the perfect day."
* * * * * * *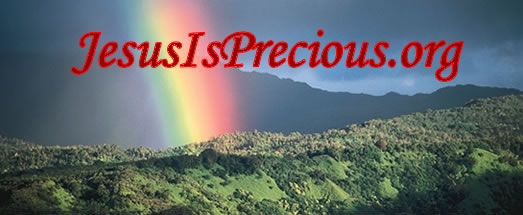 The Incompatibility Of False Teaching On Repentance With The Gospel Of Grace
"Repentance don't save you! Calling on the Lord don't save you! You know
what saves you? Receiving what Christ done for you on the cross!!!"
—Pastor Danny Castle, a quote from the needful MP3 sermon, "WHY THERE'S A HELL."
The Lordship Salvation Guarantee (I DON'T believe in any variation of Lordship Salvation!!!)
Suggested Bible Passages to Memorize
I love all of you in the Lord whoever you may be.
---