Some Steel Guitar Songs I Recorded For You
by David J. Stewart | January 2020
I haven't recorded any steel guitar for a couple years, but I got ambitious this week for some reason. I get depressed often and it stifles my ambition to do anything. My constant neck pain medications are a major factor. I recorded some songs for my web visitors. One is an old country song called "Faded Love" (backing track is by Jim Loessberg) but I played a different melody the way I wanted to record it. The next is a Gospel song called "His hand In Mine" by The Booth Brothers. I just added a pedal steel guitar. And then I recorded along with "Should We Neglect The Call" by one of my favorite singing groups, The Rochesters, which is a great song. If the song is great to begin with, adding a steel guitar is a lot more fun.

I hope you like them...

I'm not a sound engineer, but I do my best. My software lets me choose stereo or I can pan the steel guitar. So I did both. I like both, so I am sharing both with you. My old computer monitor got really dark 6 months ago, and I could barely see it. The backlight burned out. I finally got around to buying a new monitor. It's 27 inches, so I can see it really great, which helps me record music, and that is one reason I felt like recording. They are not perfect recordings, and I wasn't trying to avoid playing over the singer, I was just playing from my heart for you to hear. I like both of these songs. I can tell right away if I like a song or not, and if I don't like the song, I can't get into my steel guitar playing.

What Pastor Jack Hyles is to me spiritually, Lloyd Green is to me musically. Anyone who is familiar with Lloyd's steel guitar artistry will recognize Lloyd's influence in my performances. I love and pray for Lloyd and his family regularly, who is 83 years old this year (born 1937). I thank God for these men and their influence on my life!

Thank you for visiting my website. I won't make any promises, but I'd like to start making more recordings, God willing.

For anyone who wants to know how I recorded the songs. I simply go from my steel guitar through the volume pedal, and then directly into a Lexicon Alpha interface (which converts my 1/4 input guitar jack to USB) to the computer. I use Mixcraft 8.1 recording software, which is really awesome. Mixcraft has a bunch of effects. I added a classic reverb and delay (which you can record with and then remove, which is cool). I use MixCraft for sermons and anything with audio. Recording with a computer is the only way to go, because you can see your recordings on screen right in front of you, and have tons of editing capabilities. It makes recording very easy. My pedal steel is a S-10 Rittenberry.

Thank you for reading this. Kindest regards!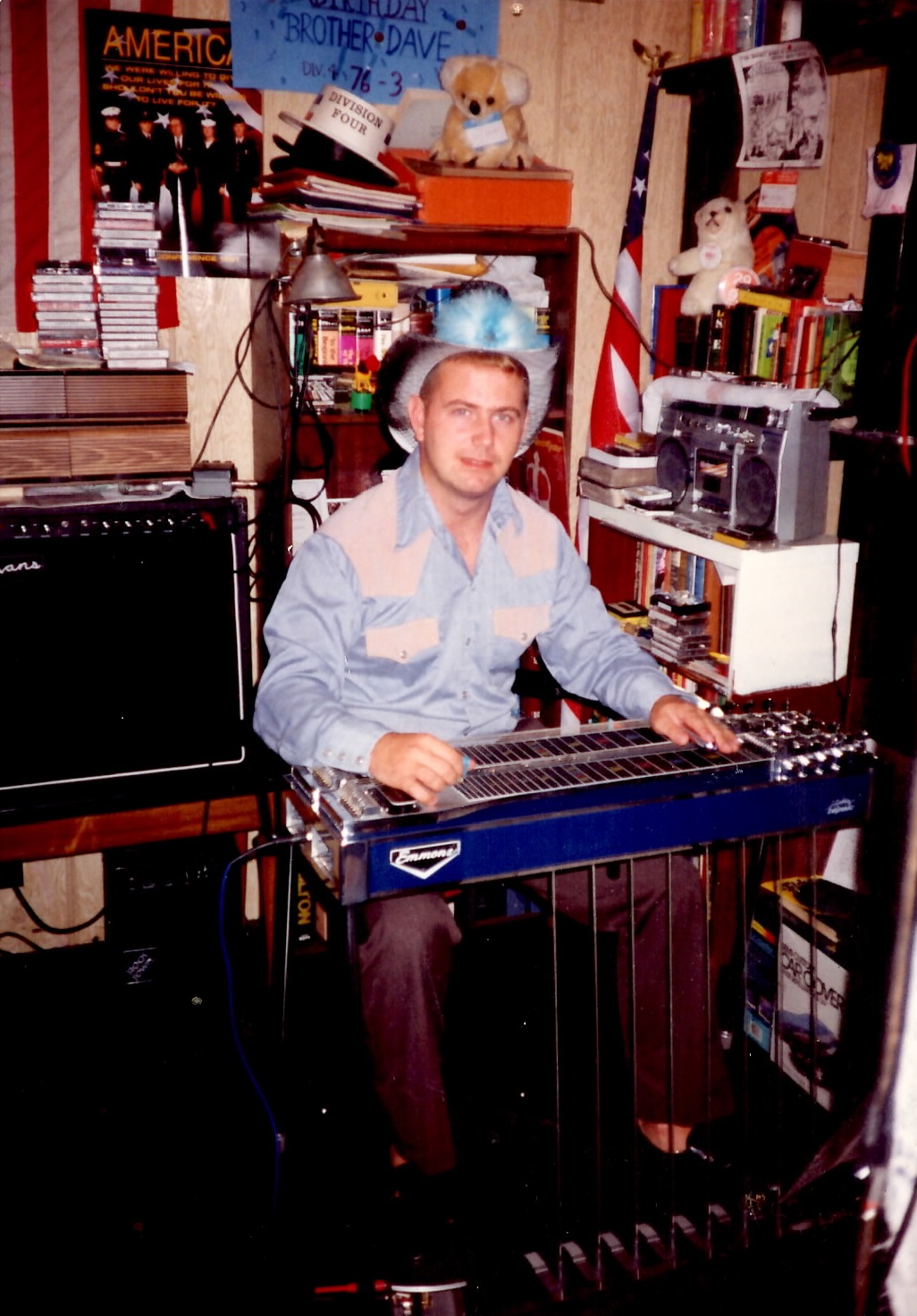 An old photo from the 1990's, when I still had hair...lol
END OF ARTICLE
---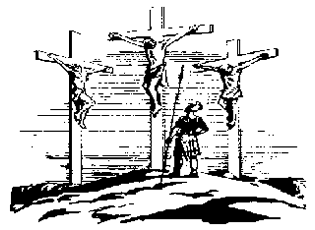 How Permanent Is Your Salvation?
(an excellent MP3 sermon by Pastor Hank Lindstrom, 1940-2008)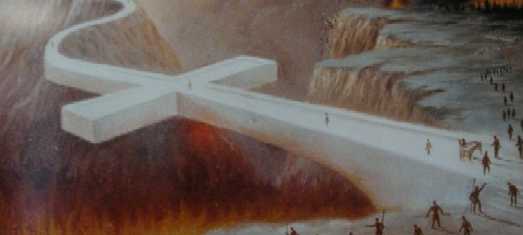 Mark 1:15, "...repent ye, and believe the gospel."
"The mark of the child of God is that he loves everybody!"
(a quote from Pastor Jack Hyles' classic MP3 sermon, "FORGIVENESS")
Mark 11:22, "And Jesus answering saith unto them, Have faith in God."
---
Ye Must Be Born Again! | You Need HIS Righteousness!